We do on Easter Monday?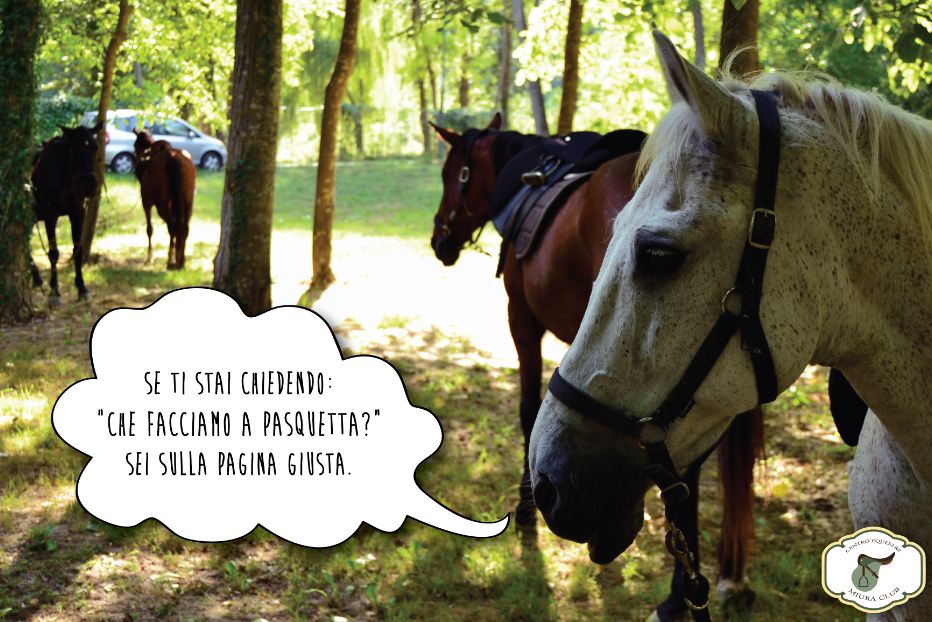 Miura Club Equestrian Centre, on the occasion of Monday, dell ' Angel, organize a ' horse ride to the beautiful ortonesi countryside and returning from trekking have an extensive lunch with typical products of our tradition of Abruzzo.
Participation fee with Euro Club horse 55,00
Share with own horse Euro 30,00
Altitude only lunch Euro 25,00
At the time of booking is required a down payment of participation fee. Limited seats.
For further information and clarification:
Edward 334 842 7760
Benedetta 328 704 3139
centro.miuraclub@gmail.com
FB page "Miura Club Equestrian Center"